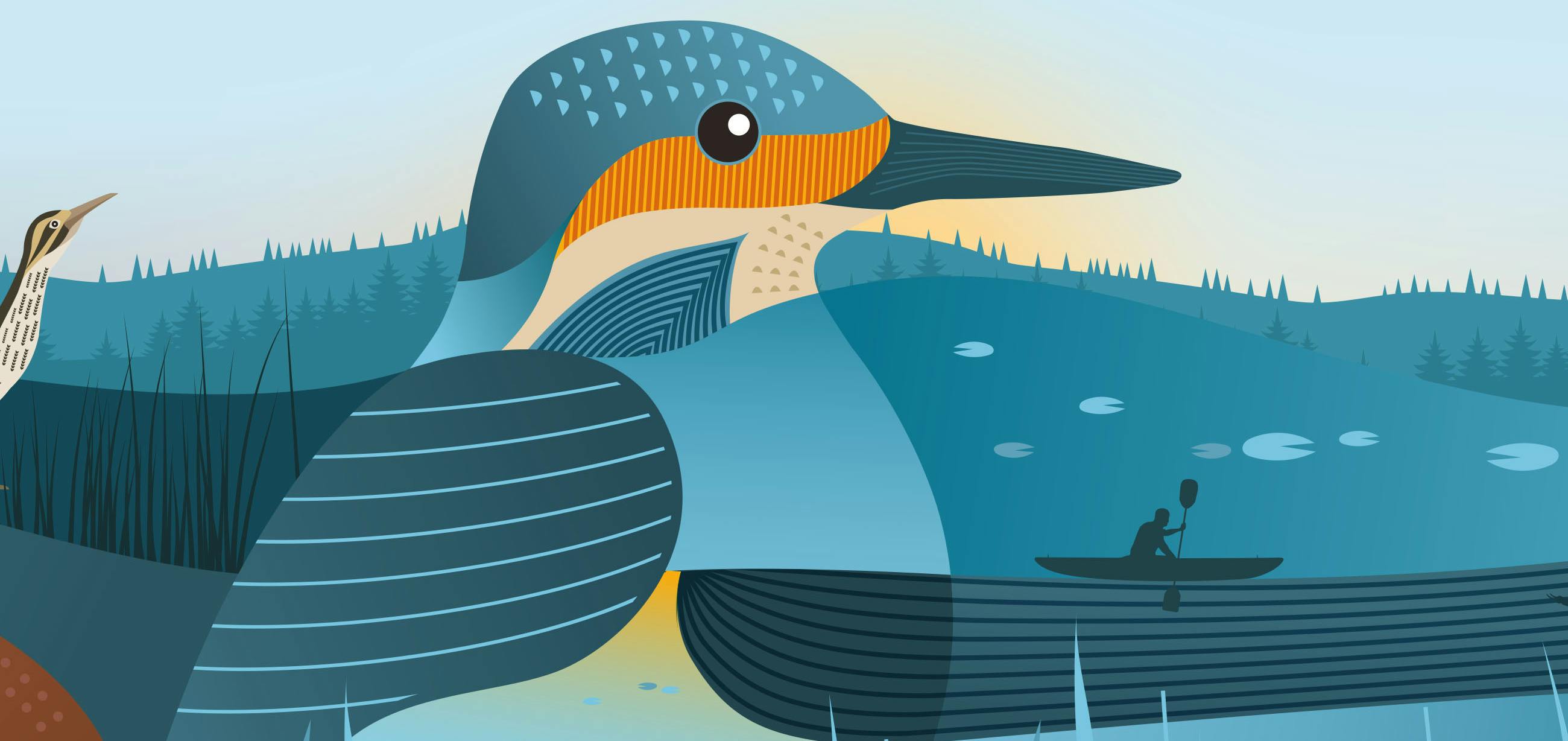 Carbon + Habitat Tool – innovation at the heart of a greener, healthier environment
The Carbon + habitat tool is a cutting-edge way to assess the potential impact of land-use change or habitat restoration projects in terms of carbon sequestration, carbon emissions reductions and biodiversity. It covers a wide range of terrestrial habitat types where we can reliably predict the 'lock up' of carbon.
This tool can measure Biodiversity Net Gain in addition to carbon. It can quantify the nature and carbon benefits of new schemes as part of a Carbon + mitigation hierarchy and can be integrated with other nature-based solutions and assess projects where carbon finance can be matched with other potential income streams.
What we offer
Kent Wildlife Trust's Consultancy Team are using and implementing this tool in landscape-scale management, development projects and programmes across the UK, working with our colleagues in the Wildlife Trust consultancy network.
More about the Carbon+ Habitat tool
The Carbon+ Habitat Tool is also the recommended tool for developing Wilder Carbon projects.
Wilder Carbon is an initiative with a simple proposition: to ensure that large-scale restoration of native ecosystems is adopted across the UK as a major weapon in our arsenal for combating climate change; based on protecting existing carbon-rich native habitats before building carbon stocks through their restoration.
If you would like to find out if your project could be eligible for Wilder Carbon Certification, if you are interested in purchasing high-integrity premium carbon reduction and removals units, or simply want to find out more, speak to one of the Adonis Blue Environment Consultancy Team.
View existing Wilder Carbon projects and find out how the Carbon+ Habitat tool works in practice below.